Today there is a plethora of great business apps out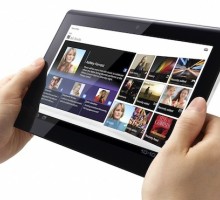 there online for your desktop or for your Smartphone,
these can help you communicate and network better,
manage your information, promote you business, manage your tasks,
appointments and events, plus much more, we have assembled a list of the best.
Here is the list in no particular order:

Yelp:-Very effective community tool that will help
you interact socially with others and brings more traffic to your website.
Blossom: – Become more organized and efficient with your online tasks.
Use Blossom, which will track your personal goals as well as to keep a track of feature development,
this is a fantastic web app.
Ecwid: – In just a few minutes, this can be integrated to any of you existing sites.
Own and manage your own store on Face book, MySpace and many more.
IFTTT: – This is an effective tool for Buffering a retweet.
It is very easy to use cross the web as well as when you are offline.

Pagemodo: – This is every effective business tool on Facebook for your company.
Make your visitors, your fans by giving them a perfect place in the
form of customised mini-page called welcome tab.
 HelpScout: – With HelpScout, you will get shared inbox wherein you can
reply to emails easily as a team. This will surely take your business at a different level.
 Zite: – Get a free, personalized and super smart magazine for your iPad.
It gets smarter every time you use it.
 Olark: – With this tool, you can chat LIVE with your customers.
Providing instant help to the customers is great, isn't' it!
Teux Deux:- You don't have to remember each and every task you do;
Teux Deux will do that for you. This app let's you jot down your to do's on a beautiful white canvas.
Woobox: – Woo your fans by creating coupons, photo contests, polls,
custom facebook tabs, try Woobox. I am sure; this will definitely increase your fans on Facebook.
Crate: – This is very handy file sharing tool.
Useful and easiest way to share files with your customers and friends
SugarSync :- With SugarSync you can access, sync and share files,
photos, music, movies across all computers and devices.
Tweriod:- In order to reach to your customers, Tweriod scrutinize the last few tweets up to
pre-defined no of your followers and shows you when the best time to tweet is.
 Gabi : – Interact with Facebook in a lovely way by Gabi. This will help you displaying
the relevant data only, like statuses with the most engagement, pictures with the most likes.
Involver : – This is completely self-serve app. Try using it for higher content limits,
faster updates and greater customization.

Instapaper: – You don't have to remember every long article that you want to read later on.
Instapaper easily save them for a later read for you.
Newsify: – You can easily share the content of your favorite website with Newsify.
Give it a try for your iOS app now and see the results.
We hope you find these applications of value
Thanks the TIB Team