As more and more of your customers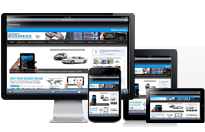 are accessing the Internet via their Smartphones,
you need to ensure your website is accessible
to them.
Predictions for next year (2013)
It's predicted by (Gartner) that by mid 2013 the number
of website visitors originating from mobile
devices will surpass those using desktops.
This is being driven by the growth in use of mobile internet and the emergence
of the new phenomenon called the "mobile workforce" where workers along with
general consumers are becoming increasingly mobile, they using a plethora
of mobile devices inc Smartphones, tablets , even widescreen start TV's
to access the internet.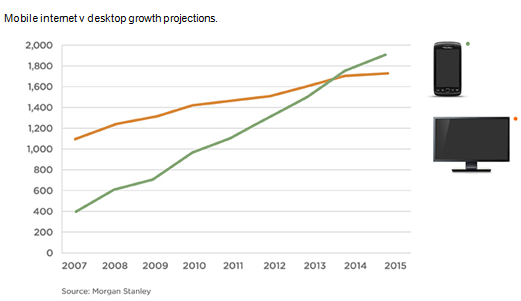 New devices with varying screen sizes
These new devices have varying screen sizes, from small Smartphone screens right up to
to large widescreen Smart TV's, today's average website
wont display correctly on all of these devices.
Unfortunately most businesses are not prepared for this new emerging trend
Most businesses simply aren't prepared for this new trend in the use of mobile internet usage,
if you are unsure you can check your website here, this tool allows you to check what your
customers will see when they visit your website if they are using an iPhone ( the most popular Smartphone).
Test your website here: http://www.testiphone.com
What to do if your website fails the test?
If your website fails the test, don't panic, its recommended that you upgrade your website
to a next generation website. This will not only ensure you stay one step
ahead of your competition and continue to grow,
it will also future proof your online business.
New specialist upgrade service
Our associates over at Next generation websites offer a number of choices and
provide a complete service that can help you upgrade your website to the next generation of websites.
These websites are responsive and therefore mobile friendly.
See their website upgrade Packs here: