If you are in the process of setting up or modifying
your Business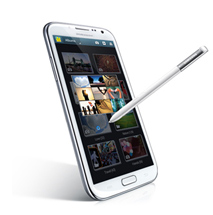 Website and you are looking
for options then we have compiled a list
of the 30 Top Online resources in this area:
Or if you are looking to design
a new Logo or graphic etc.
Your Business Logo is the cornerstone of your Brand.
Properly designed, they communicate to your
employees and your customers that your
company is credible, trustworthy and professional.
Your business image depends on a logo design that is polished and distinctive.
Not only does a high quality logo show your customers that your business is professional,
but it also differentiates you from your competitors and creates a powerful memory in the minds
of your customers. So when they need your product or service, they'll think of you.
Here are links to great Free Resources:
01. Cool Text
02. Text2Logo.com
03. Glitter Maker (Make Animated Text)
04. Web Button Maker
05. Avatar Generator – Avatar Maker
07. Dynamic Desktop Wallpapers
08. Make Your Own Image Generator
09. Custom MySpace Flash Images
10. Flaming Text
11. Ad Designer
12. 3D Text Maker
14. Acme Label Maker
15. Animation Online
16. Cool Archive (Logo Generator)
17. Banner Generator – Make Free Web/Blog Banners
19. Cool Archive (Button Generator)
20. Logo Generator, Web Based Application
21. Your Name On Steelers Logo
22. Put Your Own Words Of The FBI Logo!
24. Coder .com (Banner Generator Form)
25. BannerCreator.NU
26. Creative Connectivity (Crecon.com)
27. DeWitt Industries (License Plate Maker)
28. Acme.com (License Plate Maker)
We hope you find these resources of use in your en-devours.
Remember if you are looking for a website upgrade or to extend the capabilities
of your existing website then see our dynamic website upgrade packs.