We have assembled a checklist of symptoms to check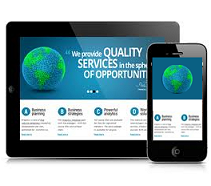 against to establish if you need to upgrade your website in 2013.
Here is the list of typical signs you need
a Website Upgrade:

Initial most important Indicators:
1. You are experiencing a drop off in leads and sales coming through your website.
(This is the first and most obvious indicator)
2. Your customers cannot access your website via their new mobile internet devices.
(In 2013 a large percentage of users are accessing the internet using new mobile devices
like Smartphones and tablets, your website needs to be mobile friendly )
3: You have to pay an external developer each time you need to update your website content.
(A new dynamic website comes with a content management system putting you in control,
so no more expensive website upgrades)
4: You cannot integrate your new important social media channels with your website.
( A nextgen website will allow you update your other social media accounts from your website
saving you important time and money)
Other indications you need a website upgrade:
5. Your competition has upgraded and their new website now has features yours doesn't.
6. Your website design looks dated compared to others in your industry.
7. Your website displays product lines that are sold out or out of date.
8. Your business model has changed and your website does not reflect these changes.
9. Visitors to your website are opening fewer pages and leaving quicker than before,
your repeat traffic has also dropped off.
10. Visitors to your website cannot share your content via their social media accounts.
If your website is experiencing any or all of these symptoms then you need to consider
upgrading to a Next Generation responsive website.
Thanks the TIB Team