With pressures increasing on field service companies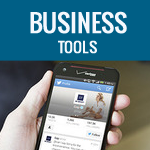 to complete more jobs with the same amount of resources,
more field service companies are investing in field service
management software. Field service management
(or "field service automation") software is essential for any
service business that schedules and deploys resources to
residential or commercial customers.
In the first years of this technology, only large enterprises
could afford to invest in what was then a fairly complex solution
that required dedicated IT staff and, often managed servers.
But with the increased adoption of cloud technology and mobile applications, field service
management software is quickly becoming more affordable for small and medium businesses
who need the benefits as much as larger organizations.

So what Is It?
Field service management software automates many common manual processes that
steal away productivity and time from field service companies.
These processes include:
Generating work orders and invoices
Scheduling and dispatching
Tracking job progress and technicians
Reviewing customer history
Managing time reporting
Analyzing and reporting on business performance
Field service management software makes it possible for a service team to access
customer and job data in real-time, 24/7. For example, while onsite a technician can
track his time, access customer history, take on site photos, generate a work order,
and convert that work order into an invoice all from their mobile device.
Some companies can even use their mobile devices to take credit or debit card payments.
In the office, a dispatcher can see the technician's location and status which is
helpful in scheduling new appointments based on the technician's availability and current location.
A great field service management solution improves operational efficiency from the
first call to the final invoice by increasing visibility across the business.
Click here to learn more about field service management software.
AUTHOR BIO
Anna Wegener writes regular blog posts for FieldLocate, a field service management software company.