Whether you are a webmaster or internet marketeer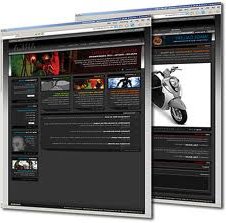 you are always constantly striving to find the
latest news or advice about the best
strategies to help lift your game.
I have compiled a list of websites that contain information
that will assist you in your en-devours to become a better
webmaster, these webmaster resources 
cover everything from website development
to Search engine optimisation…
Here are some of the top webmaster resource websites
that focus on a variety of important topics in this area.
01. Sir Seek's Search Engine
02. Brain Bliss
03. Digital Point Forums
04. Web Services Directory and Tech Tips
05. Max Spider – Instant URL Inclusion
06. Webmaster Forums
07. Collections of "Best of" Resources/ Tools Sites for Webmasters
08. Best Toolbar For Power Searching
09. The Web Designers Search Engine
10. BMTutorials SEO Submission Link List
11. Search Engines Information Resources
We specialise in website upgrades, turning old static websites into dynamic websites .
A CMS or content management system is built into your website so you have much more control
over the content of the site itself. Quite simply, you can make changes yourself instead of needing
your web developer to make the changes for you.
Contact us
If you have an old static website, take control of it today by installing a CMS , this will offer you
with many advantages moving forward.  If you would like further information or to order a
new Dynamic website or a website upgrade then please complete our
free enquiry form.