A highly confidential project named "Project purple" started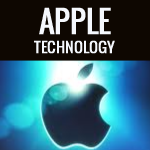 in 2004 which wooed the world with iPhone.
Apple designed the revolutionary device in collaboration
with At&T Mobility. Apple rejected the initial work and
went on to develop the iPhone hardware
and software indigenously.
The late Steve Jobs on January 9, 2007 revolutionized
the world of consumer electronics with the launch of iPhone.
The next big thing after Ipad generated curiosity among the consumers.
The ground-breaking product, a computerized phone was remarkable in lot
more ways than one. An iPhone is an extraordinary device with visual voicemail,
a splendid built-in video iPod and the best ever mobile web browser.
With this, gone are the days when phones were meant just for making long voice calls.
What more can a consumer ask for? Based on the lines of an iPad, it is a handheld computer.
Though lacking some key features, it was an invention way ahead of its time. iPhone
paved way for new innovation in the field. With each generation iPhone increased its
features to make it better and better. The iPhone uses iOS, Apple's mobile operating system.
iOS is based on the concept of direct manipulation, using multi-touch gestures.
From classes to masses, the two years following the launch increased the market
for iphones thus diminishing the sales of other smartphones of that time.
iPhone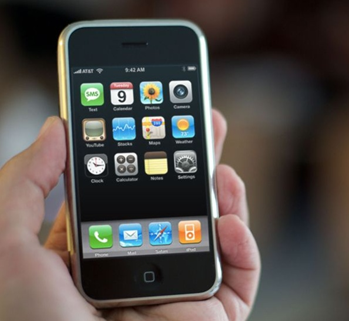 iPhone made its first public appearance at the Macworld 2007 convention
at the Moscone Center in San Francisco on January 9, 2007.
The initial models 4GB and 8GB were available only in six countries.
The back of the 1st iPhone was made up of aluminum with a black plastic inflection.
Initially the price was too high. On September 5, 2007 4GB model was dropped on
grounds of high price and the price of the 8GB model was lowered to $399.
On February 5, 2008, Apple introduced a 16GB model. It enabled the
consumers to enjoy music, photos and videos better than before.
iPhone 3 was launched in 22 countries on July 11, 2008. The iPhone 3G and 3GS
had a full plastic back in order to amplify the power of the GSM signal (this feature
was missing in the earler iPhone). It was twice as fast and available at half the cost.
It also had a GPS chip installed for the first time. More than a million phones
were sold in just one weekend.
iPhone 4 and 4S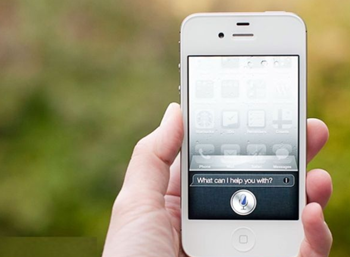 iPhone 4 was the most successful product launch of Apple to-date. Apple suffered setback
with product related information leak but the company bounced back. On October 4,
2011 at the Cupertino Headquarters the next generation iPhone was released.
Apple added a front camera, VGA resolution for the first time, an advantage to
the profile pictures and "selfies". This feature also enabled Apple to start FaceTime
video calling. It introduced features like iCloud, iMessage, Notification Center,
Reminders, and Twitter integration. It also launched a 4S-exclusive
intelligent personal assistant named Siri. Siri, new camera,
and processing speeds were the leading advantages over the previous model.
It was acknowledged as the best media playing phone with excellent camera
and gaming experience. The iPhone 4 has an aluminosilicate glass front and
a stainless steel edge at the back to dole out as antennas. Multi-shades were
rolled out for the first time. With iPhone 4 Apple ensured that its
competitors were no where near.
iPhone 5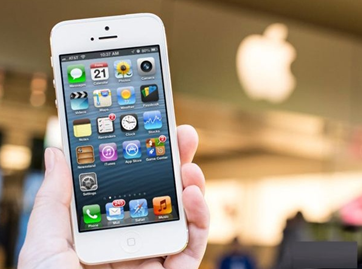 On September 21, 2013, Apple announced the iPhone 5. A new design with taller screen,
thin and light striking 4-inch Retina display, fast A6 chip, ultrafast wireless, longer battery
life were the outstanding features of this phone. In-cell technology, allowed the consumers
to combine the touch sensor and LCD into one layer. iPhone 5 has an-all aluminum
body with ceramic/pigmented glass on the top and bottom for RF transparency.
What is next?
iPhone 5C and 5S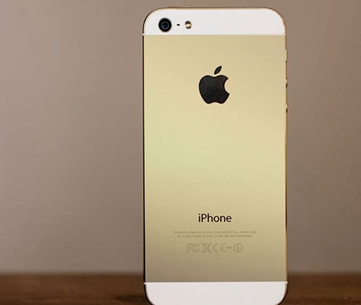 Expectations have grown in leaps and bounds. People are expecting a lot
of things from the next generation iPhone. What can be anticipated from iPhone 5C and 5S?
Much awaited features are:
ü A Home button that serves dual purpose of a notification light and mood ring.
ü A glowing Apple logo on the back of the phone.
ü A digitizer in the screen, inter-changeable back-plates and a user-replaceable battery.
ü Hypersensitive capacitance recognition so as to use the screen with thin gloves on.
Looking at the past, expect incredible new internals, comprising storage, radios,
cameras, and other components. In short we want a faster, better and stronger iPhone.
An exclusive feature of iPhone is the exclusive apps that work only on Apple devices.
There are companies who specialize in iPhone application development services
and are rolling out new apps on regular basis.
Innovation has been the key to success for Apple. With each iPhone generation
rollout Apple has set up a benchmark. Hopefully, they will not disappoint
in future as well. Waiting to be wowed again!
Author Bio:
Simon is a freelance writer by profession and Technology-enthusiast at heart.
He mainly covers topics related to Technology, Android and iOS Apps, and now
days he is passionate to cover and write reviews or issues faced by android and
iPhone application development services
He prefers and loves to read about the Changing technology trends and review them of his own.