An online Virtual PBX Telephone System is a telephone system that routes all your calls on
the Internet. It is simple to set up, more flexible, cheaper to operate and totally scalable.
If you are thinking of choosing this type of telephone system here are the reasons why it will
benefit your business..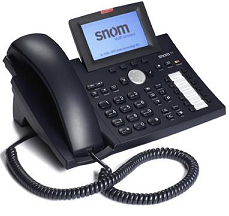 Saving on call costs
There are significant cost savings by using the Internet to route your phone calls. For those who have overseas offices, utilizing a Virtual PBX phone system could lower your business's costs considerably. Added mobility, increased productivity and price-saving advantages are results that a  business will see in the integration of remote employees and office locations into the company's telephone system
Multiple Office locations
If you're thinking about growing your company with new branches or offices, this service allows you divert call traffic throughout your offices so that as it routes the phone call on the Internet it will save on call charges. Calling your other branches or offices is as simple as calling a colleague in the next room.
Digital Auto Attendant/Receptionist
With a pre-recorded voice menu system this will divert phone callers to a relevant extension
(Press 1 for Sales, 2 for Support, etc), without dealing with a phone operator or receptionist.
This is sometimes called an electronic receptionist.
Working At Home
Even when your business comprises of a single remote office based in your own home, the
Virtual PBX phone system can provide you with precisely the same features as a complete
telephone system with a digital attendant to transfer calls to your mobile while your not in
your own home.
Other advantages
Some of the other advantages of a virtual phone system includes:
Much simpler to set up & configure than the usual proprietary telephone system
Simpler to handle due to Internet based configuration interface
No requirement for separate phone wiring
can handle multiple telephone numbers even if they are different country numbers
System is fully scalable and can grow together with your business.
Thanks the TIB Team