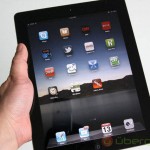 We all know about the the literal explosion in
the use of Social Media in recent times,
but whats also interesting is the simultaneous
rise in the use of mobile Internet Usage
which is being driven by a number of factors.
So much so Facebook is desperately scrambling to
redesign its site so that is more compatible with
the 1.2 billion mobile devices out there.
Also a recent statement from Apple CEO Tim Cook described this growth
in mobile use as "outstripping the wildest of predictions"
which pretty much sums up everything.
This is an interesting topic so we have assembled a number of stats from various sources that emphasise this :

Internet Usage:

1.9 billion people go online each day.
Online users are exposed to average of 30 Google Display Network ads per day.
Adults spend 18 hours a week online.
eBooks are outselling print books

Mobile Internet Usage

Nielsen reports that 46% of US mobile phone owners have a Smartphone in quarter 4 2011
472 million smart phones were shipped in 2011, compared with just 415 million PC's
32% of employees globally now rely on more than one mobile device during their typical working Day
65% of mobile workers use a tablet , 27% of mobile workers use a tablet for work:
In the US 25 percent of mobile Web users are mobile-only
More than half of all mobile workers (64 percent) use a PC tablet:
77% of Smartphone users call or visit a business after searching for local info on their phones.
Social Networking
Australia has the most number of established users of social media in the world, followed by USA and UK
78% of consumers trust peer recommendations from friends on social media sites like facebook.
96% of 18-35 year olds in the USA are using a social network.
In a recent study 17% of customers surveyed say they've used social media to seek a resolution to a query.
3% of adults say they get news and information about local businesses from social media, while 38%
claim to use Internet search engines
Online Consumers who use social media for customer service will tell an average of 42 others about a good experience
Facebook

19.7% of the total Facebook user base is located in the United States.
There are over 100 million active users accessing Facebook currently through their mobile devices
97 per cent of the top 250 Internet retailers in the United States are on facebook.
Facebook earned approx $3.1 billion last year from ads viewed from computer screens, but it is scrambling to redesign as half of their users are now accessing via Smartphone's and tablets which have smaller screen so less room for ads.
Twitter

Top 3 countries on Twitter are USA at 107 million, Brazil 33 million and Japan at nearly 30 million
Twitter is adding 300,000 users a day, 1 in 5 Americans age 18-35 use twitter
Twitter users welcome 2012 with 16,000 tweets-per-second, more than doubling last year's record.
Pinterest

Pinterest has 10.4 million registered users today
Daily Pinterest users have increased by more than 145 percent since the beginning of 2012
That 82% of pinner's or users who use pinterest are women
Pinterest is retaining and engaging users as much as two to three times as efficiently as Twitter was at a similar time in history.
The biggest demographic for Pinterest: Women ages 25 to 34.
Google Plus

Google plus is claimed to have 44 Million Users
That 72% of men use google+ as opposed to just 29% of Women
31.49% Google+ user ship in the US
So what does all of this mean for your business?
With the continued rise in popularity of social media and mobile Internet usage also on the rise,
your website needs to be integrated with your social media channels and also compatible with these
new mobile internet devices.
An easy way to ensure this is to upgrade to a Next generation website
New complete specialist service
Our associates over at Next generation websites offer a number of choices and
provide a complete service and can help you upgrade your website to the next generation.
See their website upgrade Packs here: