As a fleet manager, you'll find that poor driver behavior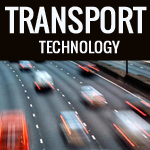 will quickly cause your business costs to add up.
Monitoring and managing driver behavior is essential
in running an efficient fleet, and it's easier than you might think.
Here are some benefits you will experience
by Managing the Behavior of your Drivers:
Improve Employee Productivity
It's human nature to be less productive when working on the road where your boss cannot see what you are doing. Mobile employees behave differently, however, when they know that their movements are being tracked. GPS tracking technology allows you to monitor the location of your drivers, and this will limit the number of side trips and personal errands run on company vehicles. Your drivers, therefore, will be more productive while on the road, saving you money as a result.
Lower Your Carbon Footprint
Companies must be aware of their impact on the environment. Your carbon footprint increases when your drivers spend excess time idling in vehicles or drive more miles than they need to. Lowering your carbon footprint means less carbon dioxide emissions and less fuel use — which is great for the environment and your budget. Monitoring driver behavior can help with your energy-saving and environmentally friendly goals.
Limit Wear and Tear on Vehicles
Unnecessary mileage on your vehicle not only uses fuel, but it also limits the lifetime of the vehicle. You can reduce maintenance costs, down time and replacement need by keeping tabs on driver behavior across your fleet.
Improve Customer Service
Your customers want to know when your driver is going to arrive for their service call or delivery. When you can predict arrival times with accuracy, you will improve your customer service. Happy customers replicate themselves, so that improved customer service will lead to increased business and more income for your company.
Limit Non-Company Use of Company Vehicles
Your company vehicle is designed to be used for purposes related to your business. Yet drivers sometimes feel they have the right to use vehicles for their own purposes when they are off the clock. GPS fleet tracking allows you to monitor for this behavior and put a stop to it. This protects you from liability for accidents caused by your vehicles and limits unnecessary mileage from being added to your vehicles.
Stand Behind Drivers Doing Their Jobs Well
Some drivers may not like having more monitoring, but monitoring your drivers has benefits for the drivers as well. When you know what your drivers are doing and where they are, you can reward those drivers who are following company protocols and exceeding your expectations. Also, if a customer has a complaint or claims a driver was late, and the driver disagrees, you can use the fleet tracking programming to stand behind your driver. Over time, monitoring in this way can lead to greater driver job satisfaction.
Driver behavior is a facet of your business that you simply must monitor. With modern technology, monitoring your drivers and their behavior is not difficult. All it takes is a little bit of time and investment on your part, and the rewards will soon follow.
Robert J. Hall is president of Track Your Truck, a leader in GPS vehicle tracking software and systems for small and midsized companies, based out of the southwest suburbs of Chicago.