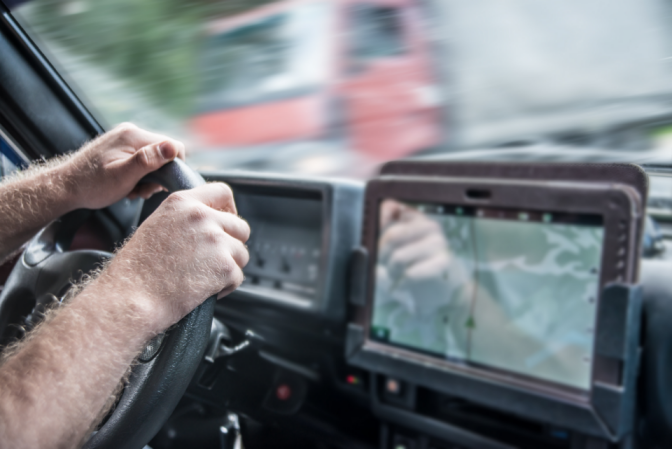 There are about 8 million Uber users in the world and it's available
in 400+ cities and 68 countries.
It is still growing each day.
So what makes it a preferred choice for a Taxi Service?
If you know how Uber works, clearly you'll understand it's a class apart as it sends
a Car to your doorstep faster than other taxi services. Another popular
application that comes to my mind is Bizzy.
It shows you where your friends had dinner lately and
also their recommendation of the best diner around.
What is familiar with these popular apps?
The Geo-location Feature.
It's the next big thing in innovations in the field service industry.
This feature influences not just consumer habits but also the enterprises.
Initially, cloud computing played a vital part for employees in an enterprise to
work mobile while staying connected to the office. Geo-location is promoting
the transformation especially in the field service industry.
These businesses ran on excel spreadsheets, clipboards and post-its, etc. until recently.
The field service technicians were sent on their routes with just the task information.
They had no connectivity to the main office and can face many challenges at this
juncture that will cost them time and money.
The new cloud-based mobile solutions helped technicians to stay in touch with
the main office helping them take up work on the job.
Use of smartphones in the field service industry allows enterprises to
take complete advantage of the geo-location services.
Here are some ways in which geo-location is revolutionizing the field service industry:
Real-Time Tracking of Technicians
This one is an evident benefit of a geolocation feature. The dispatcher can analyze the technicians transit, pinpoint his location, check if they are stuck in traffic or if they have taken long breaks, etc. It also allows the dispatchers to assign and reassign tasks as per the technician's availability.
Managing the Technician's Performance
The previous benefit explains how dispatchers and managers can clearly see their technicians effectiveness on the job, when they are taking breaks or ending the shift early.
Accurate Labor Billing
With the automatic time log of shifts (arrival and departure) results in effective labor billing
Better Connectivity
When location and inventories are synced, technicians can check with other technicians nearby to compensate the essential part or tools that the technician was short of during the job.
This allows the technicians to complete the job on the same day.
Better Communication
Geolocation combined with cloud services can benefit the customer. Imagine when the technician is just 15 minutes away from the job. You have an advantage of knowing prior to the task rather than wait for the entire 8-hour window.
Efficient Job Routes
Geo-location helps to give technicians on the route awareness of traffic delays and weather updates.
Geo-location feature has enabled a transparent and accountable relationship within the team, leading to faster delivery and an improved business.
What other benefits do you think can be added to this list? Let us know in the comments below.
About Fingent
Fingent helps organizations achieve a competitive advantage by creating unique, technology-driven business solutions that enable them to operate more effectively, more efficiently, and more resistant.
Since our inception in 2003, we have pioneered custom solutions that have become central components in our clients' business success. Our expertise spans across multiple industries, crafting solutions adaptable to enterprise's needs. We define accelerated growth for our partners through our sophisticated technology practices that include SAP, Mobility, Data Analytics, Cloud Computing, and Open Source technologies, among others. We aim to deliver not just technology solutions, but practices that help transform enterprises to Industry leaders in an ever changing world.