Apps for your iWatch
For the people who have trouble pulling their phones out of their pocket because of tight jeans or ladies who keep shuffling through their purses and can't find their phone among all their accessories, Apple came with a clever solution and decided to connect half the apps on your phone to a smart watch.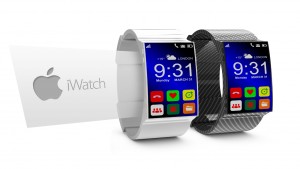 The watch is worn like an ordinary watch but has extraordinary features.
You can do tweets through your Apple watch, update your Facebook status,
surf internet, find dissertation experts at dissertationcorp.co.uk, and do many other amazing things.
Here are some of the apps that you must have in your Apple Watch:
This is an ideal app for checking out the weather. It consists of colorful icons and hints of glowing neon. When you scroll through the app, you will see animated graphics that you are bound to immediately fall in love with. It also contains graphs showing temperature, wind speeds etc. The app supports a large variety of locations.
This customized app tells you the places where to lodge,dineorvisit. It's a good app when you are traveling and can't pull out your phone out but you can follow the map on your wrist. The best thing is that you can find a variety of maps and locations and save them on your device so each time you boot up, you don't need an internet connection.
Shazam is your app to go to for music. You are walking when you hear a song that you like; simply tap on the software and the app will immediately tell you everything you need to know about the song or simply turn on auto Shazam and you'll get the information without even asking for it. Music can be purchased through the app as well and lyrics are available free of cost.
For all the football fanatics out there, this is the app for you; everything you need to know about Football in one place. You can set up the teams you support on your iPhone and then you can check scores and updates all on your watch. The watch also has a built in notification system so each time your favorite team wins or loses, you will hear a ding.
The Apple watch doesnot have a built in calculator but don't worry, PCalc is here to save the day. This calculator is only a tap away on your wrist. Even though the PCalc full version isn't free on iTunes store, the lite version fortunately also has an Apple Watch support. The Watch compatible version can be used to do simple everyday calculations.
You can use your Apple Watch to control the camera on your phone. This comes as an advantage for people who can't hold their cameras in order to take a perfect shot. Just place your phone wherever you want and with the watch, you can control the timer, control the number of shots required and get a preview of the picture. The watch also works as a viewfinder.
The app is a quick way to find any nearby businesses including restaurants, beauty parlors, bakeries, ATMs, zoos, parks etc. The Watch app also supports Siri so instead of tapping on your tiny watch, you can just use audio and tell Siri what to look for. After selecting a specific location, the watch is also able to provide you more details like contact nos.
The radio has over 100,000 radio stations and over 4 million podcasts. With the Apple watch, you can easily change the radio stations on your phone. It can also be used to play, pause or skip content. The watch also has access to your common and recently used stations. The app overall costs $8 but for people who aren't willing to spend that much, the free version also has watch support.
Now that you have read about the aforementioned apps, how about you try them on your Apple Watch? Download these apps and a lot more and get more out of your Apple Watch.
Lara Pole loves to research about new ways technology can be implemented in education and how the two can revolutionize the sector. She also loves to blog on the topics related to Education, Technology, Business and more.
The End.