Facebook is now probably the largest social media network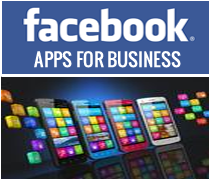 online today with more than one billion active users,
this presents opportunities for business to target
and engage with this massive audience.
We have collected a list of some of the best Facebook
plugins that will enhance you online business.
Here is the list in no particular Order.
Social RSS: – Social RSS automatically pulls in updates from any RSS or
ATOM feed and then displays them as posts on your Fan Page. Depending
on the size and responses of your audience, you may adjust this app accordingly.
Facebook like button: – With just one click, users can share your website pages
from your website back to their Facebook profile. This is a simple yet
effective means of growing your facebook audience.
Poll: – In order to get a little feedback, Poll App is always a great choice on Facebook.
If you want that your fans to keep coming back to your page, you can publish a
weekly poll to enhance their participation and interest in your online brand.
Recommendations :- With this Plugin, visitors can recommend your page or content to their
peers, this is especially important in an era when social media plays such an important
part of the online buying cycle.
Static FBML: – If you want your Fan page as a unique landing zone for your fans,
you should check this plugin. Customize your page with this plugin, it's worth it.
Comments Box: – This plugin lets your users comment on the content of your site,
be it article, photo or webpage. Comments can be shared on Facebook to post to their Walls as well.
Facepile: – Facepile has all the similar features like "Login with Faces"
except the login part. If you opt for the Login with Faces plugin,
you don't have to use Facepile, but it's worth looking at.
Facebook Like Box: – Image, with this plugin, users can like your Facebook
page and view its stream directly from your website.
You will also get to know how many users already like your page.
Promotions: – Contests and giveaways are always great ways to attract more people
to your brand using social media, You can fulfil this with this Plugin.
Login with Faces: – If a users friend has already signed up and wants to display their
Facebook profile pictures, this app provides you a login button which serves this purpose.
We hope you find these applications of value
Thanks
The TIB Team