The data centre is a critical installation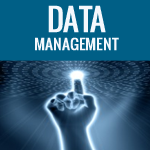 for today's modern businesses.
They provide secure storage, data delivery, content distribution,
as well as offering overall business support.
Due to the importance of the data centre, providers need to give ample
considerations to the design and overall structure of the installation.
It needs to be optimised for space, as well as having good expansion options.
Constantly improving the responsiveness of the facility is the one of the
main priorities of every data centre manager, as well as optimising
the operation for greater speed and efficiency.
There are a number of ways that data centres can maximise their resources without
putting an extra burden on the system or indeed their staff.
1. Storage Management Systems
There area a number of multi-level storage management tools available that can offer automated storage tasks. Most offer automated file resizing, defragmentation, RAID configurations and volume resizing. Advanced tasks, such as multi-pathing, data distribution and dynamic storage tiering can also help to optimise an operation, thus cutting costs and improving overall service levels.
2.  Availability Solutions
Availability solutions such as clustering tools can help to improve efficiency by monitoring working applications and moving them to other servers if it detects a fault or problem. Once this is done, the application will be shut down on another server and then restarted; it will then be automatically connected to another storage device to resume normal functionality.
3.  Data Recovery
Cluster tools can also be used to recover data. Cluster tools can be combined with replication technologies to automate the entire replication process. This, of course, cuts out the need to use manual replication procedures. A single tool to manage both virtual and physical environments can help to save time and money.
4. Data Protection
The latest generation of data protection can be used to lessen operation costs of protecting and archiving data. With automated data recovery and data protection all combined into one tool, IT organisations can significantly reduce their overall operating costs and improve efficiency.
5. Virtualisation
Storage and server virtualisation can be used to improve existing hardware, thus eliminating the need for an IT organisation to invest in new resources. However, due to the complexity of virtualisation, the implementation of management frameworks that offer architectural flexibility is required. Once installed, virtualisation technologies can significantly reduce operating costs.
6. Data Centre Environments
Data centre environments need to be carefully monitored to remove the chances of any hot or cold spots. These temperature differences can cause a drain on power and effect airflow circulation. To create the perfect storage environment, you will need to carefully examine flooring, rack placement and aisle control. If you improve the environment you can significantly reduce your overall operating costs.
7. Storage
Storage options are forever increasing in size but not every IT organisation utilises their storage units for optimum efficiency. To improve on storage utilisation, many companies now use leverage management solutions. This helps to understand which applications are connected to each individual unit and allows for monitoring of how much storage is actually being used by each application. It is a very effective way to improve storage efficiency and drive down overall operating costs.
If a data centre harnesses the very latest in technological breakthroughs it can significantly reduce its operating costs, as well as providers a faster and more reliable service. Increasing efficiency and maximising the usage of existing resources should be on the very top of every IT manager's priority lists.
Author Bio
Alice Harrison is a writer who loves to blog about business technology. She currently works on a freelance basis for Matrix CMS, a leading provider in the UK, the US, and in Australasia of project data management software and other management systems.