The focus of any business is to make profits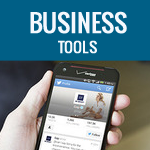 This can be done by not just increasing your
annual revenues but by also cutting down of costs.
If you are in the technology domain, the opportunities to cut costs
are even higher considering that the foray of internet and networking
has made data storage and transmission extremely simple and cheap.
Here are some of the biggest expenses for companies
and how they can be reduced using modern technology.
Enterprise Resource Management:
Managing resources is one of the crucial tasks of any business. Most companies make use of ERP
software provided by technology giants like SAP and Oracle to handle their inventory,
man power and budgets.
However, implementing an in-house ERP system is not cheap and requires huge upfront costs for
setting up a local datacenter, installing the software on every computer and managing the smooth
running of the software with the help of IT professionals. In addition to this, companies pay the
ERP provider a licensing fee for every computer that has the software installed.
Most of this cost can be minimized if the company goes with a cloud-based ERP software instead.
Modern day SaaS ERP providers have their own secure datacenters in remote locations of the country
from where data can be accessed and updated. Unlike traditional on-premise ERP systems, cloud ERP
solutions do not require upfront capital investment on infrastructure and set-up. Instead, companies
only need to pay a small subscription fee every month to keep their data secure and safe on the cloud.
According to various studies published in recent times, businesses that have migrated their ERP
to the cloud have reported savings as much as 20-40 percent.
Networking Costs:
Besides ERP, another major cost to companies come from their expenses on
networking and communications. This is especially true in modern times
where several key components of the business are outsourced to countries
like India or China. Consequently, a lot of money is spent on setting
up the telecommunications infrastructure.
Thankfully, the advent of VOIP (Voice over Internet Protocol) has helped in reducing
this cost to a great extent. We have all experienced that on Skype which has made it possible
to reach anyone across the world through the internet. According to AllStream, a company
that provides VOIP based SIP trunking services to its clients, businesses can save up to
40% on their telecom costs by migrating from traditional telecommunication
systems to a VOIP based service.
Hiring Costs:
Studies have shown that the average cost to recruit a new employee in the United
States is around $4000. Extrapolate this figure for a corporation with several
thousand employees and you can see the scale of expense with respect to hiring.
One of the biggest ways by which technology can solve hiring pains is through
what has now come to be known as cloud-sourcing. Cloud-sourcing is the process
of using virtual platforms like Freelancer.com, eLance.com and Odesk.com
to find skilled workers and teams from across the world to help you with your job.
Cloud-sourcing has proved to be a great money saver considering that these recruits
are mostly hired on contract and hence need not be paid employee benefits,
insurance and vacation time. Additionally, a lot of these workers come from third
world countries where the cost of living is much cheaper and hence
can be recruited at a fraction of the cost.
Are there other ways you think businesses can save expenses
by embracing technology? Tell us what you think in the comments.