Projects can make or break an organisation.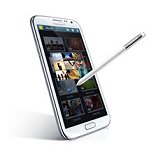 If completed successfully, they boost productivity,
profits and revenue.
Failed or incomplete projects waste time, money
and energy, leaving the organisation even further
behind than when the endeavor began.
In today's business world, it's easier for projects to
fail than to succeed. They need to be championed,
owned and actively managed, especially if they touch
multiple segments of the organisation.
Professional Project Management
That's why professional project management is essential. Over the years, the task has evolved into a
dedicated position that is responsible for planning, coordinating, overseeing and executing projects
ranging from construction to software development. Project managers today are professionals who are trained and certified to know how to identify risk and solve problems as well as manage diverse teams to ensure the project stays on scope, on budget and on time.
Project Management History
Informal project management is as old as civilization. In the 1950s, as technological and managerial
complexity grew, more formal project management structures and processes began to evolve. Nobody tossed the familiar Gantt Charts, but they were complemented by mathematical project-scheduling models such as the "Critical Path Method" and the "Program Evaluation and Review Technique" (PERT). Almost simultaneously, new tools began to emerge to better estimate the cost of projects and monitor the use of resources.
By the 1970s, project management had evolved into a discrete field, separate from the engineers who build or the managers who oversee operations or budgets. Today, the project manager is much like the conductor of a symphony orchestra, overseeing the coordination of large teams and smaller groups. When everyone plays together, projects succeed. When the conductor is missing, there's the potential for noisy, and potentially devastating, discord.
The Basics of Project Management
A project, unlike daily operations, is a temporary endeavor with a beginning, middle and an end. The
finish line is usually some sort of goal, whether it's a new product, program or process. Project managers plan, organise, secure and, of course, manage resources to get their projects to completion on time and on budget. A number of software tools are available to help them do the job, but they also rely on an extensive body of knowledge that has developed over the years, both from personal experience and formal training.
Project Management Certification
A number of certifications are available for project managers. These aren't required, but they are
often helpful because they show potential employers that candidates understand the basic principles of project management and are aware of the best practices in the field. The Project Management Institute's PMP certification is the best known and shows that project manager has been trained in PMI's extensive Project Management Body of Knowledge (PMBOK), which is a nonbinding collection of best practices. Another popular certification is in Prince2, which is a collection of processes and techniques sponsored by the UK government. Prince2 is the standard methodology for the UK and most English-
speaking countries outside North America.
Methodologies
Projects can be run in a number of ways. All projects are initiated, planned, executed, monitored and
closed. The challenge, however, is in the details. Here's a look at popular methods employed by project managers around the world:
PRINCE2: PRojects IN Controlled Environments is a process-driven method of project management. It's the standard used by the British government and in private companies there and around the world. PRINCE2 is focused on business justification for projects, an organizational structure for the project team, product-based planning and dividing the project into manageable stages.
Waterfall: This method involves a sequential design, with a heavy emphasis on getting the requirements and expectations right early on in the project. Each phase of the project cascades to the next, from conception, initiation, analysis and design to construction, testing, implementation and maintenance.
This method originated in the construction and manufacturing industries, where after-the-fact changes are difficult, if not impossible. It also has been applied to software development.
Agile Scrum: In contrast to waterfall, this is an iterative and incremental framework popular today in
software development. At the heart is the sprint – a set period in which a certain amount of work is to
be completed. Each sprint is planned out in advance. At the end, a product increment is delivered. The following sprints take place in the same manner, each taking a bite out of the backlog of requirements and fixing any bugs that arise. Strict rules prevent features from being added to a sprint after it has commenced. Instead, they are added to the backlog for consideration in future sprints.
Other Skills
Besides knowledge of project management techniques and methodologies, successful project managers also have a number of other important skills, including:
Diplomacy
Deep knowledge of the business
Communications skills to describe goals for the business, concerns of the team
Ability to prioritize
Open-mindedness to new ideas
Negotiation skills
Critical thinking
In the end, a well-managed initiative will not only allow a company to meet its goals but will also
minimize the amount of time wasted and money spent. A dedicated project manager is the person who will see that it all comes together.