Twitter is an online social networking and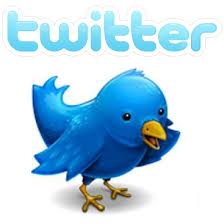 micro blogging service that enables its users to
send and read text-based messages of up to 140 characters.
We believe Twitter it a great tool for Business networking and
have assembled some interesting statistics for Business:

General Statistics
Twitter gets about 300,000 new visitors daily.
Twitter has Over 500 million registered users out of which only 140 million users are active.
On an average 11 accounts are created every second.
62% of twitter users are in age group 18.-34.
18% of Twitter's users are from United Kingdom.
On a busy day , Twitter sees about 175 million tweets.
Every second 750 tweets are being shared on Twitter.
User's Statistics
Twitter has 140 million active users and sees 340 million tweets per day.
About half of the worlds Twitter users are from the USA
55% of Twitter users are females.
The average Twitter user has 27 followers.
1 million new users join Twitter every day.
Search Statistics
There are more searches on Twitter each month than Yahoo and Bing combined.

Twitter in Business
79% of US Twitter users are more like to recommend brands they follow.
57% of all companies that use Social Media for business use Twitter.
More than 50% of active users follow companies, brands or products on social networks.
The End.