Promotional gifts can be a fantastic way for you to promote your company.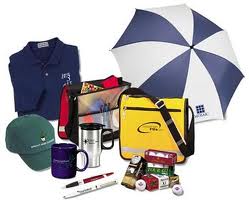 If you choose the right items you can feel confident that you will have your name and company information where it is most accessible to potential clients.
These gifts are generally small items that have your company name and information printed on them.
They are then given to potential customers as a
way of getting their business.
They may also be given to existing clients as a
sign of appreciation for their business.
The right items will be used on a daily basis not
only by employees of the company that you have given the
items to but also by other people who may be visiting the office.
This means that a wide number of people will view your company name and information.
The key is choosing the right items to offer as promotional gifts.
There are a few criteria that you need to consider when looking at the various items available.
What To Consider When Choosing Promotional Gifts
he first thing you need to consider is who you will be giving the gifts to.
Are they likely to all be members of one trade or industry? If so, consider
giving out items which are useful as general purpose items but also as
items which are useful to members of that industry. A good example of this
would be personalized measuring tapes, stud finders or small levels that
could be given to contractors, builders or home renovation professionals.
Someone who is involved in more white-collar work may appreciate fine writing utensils,
note pad covers or even items that can be used with computers such as mouse pads.
These items are likely to be highly visible and used on a daily basis.
They can become one of the best tools you can use to promote your company.
Quality Matters
If you think that quality does not matter when it comes to promotional gifts you are mistaken.
If an item wears out quickly or breaks when it is needed most it can send a bad message
to your potential clients. If the gift looks cheap it can seem as though you are
trying to buy their company but are not willing to make much of an investment
in getting them as clients. They may be swayed by, and end up going with,
a company that offers gifts that are much better quality.
Choosing the right gift and making sure it offers quality and functionality is important.
By doing your research and thinking about the gifts you will be offering you
can easily make a choice that will benefit your company greatly.