Having effective landing pages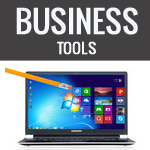 is an important aspect of online
marketing.
As without a clean, well-designed,
relevant, and persuasive landing page,
you can lose that important online prospect
and sale as fast as you got them.
Landing page creation tools can play
an important role in increasing the visibility
of your product\services online.
We have collected some of the best of them
for you, here they are in no particular order:-
Hubspot: – HubSpot helps you to create sophisticated and fully
integrated Landing Pages. It improves your conversion rates and generates more leads.
LivePages HQ: – LivePages is a brainchild of Optimizer HQ.
This tool effectively capture leads, send data to Maxmail for email
marketing automation and further redirect your landing page visitors to any page you like.
Kickoff Labs: – This tool enables you to create and edit pages yourself
with their customizable themes. You can easily add pictures, videos,
and slideshows as well.
InstaPage: – InstaPage helps you to optimize your landing pages in the simplest way.
No installation or upgrades are required. With this tool, you can also have your
landing pages appear on your own domain or subdomain.
Lander: – Lander allows you to customize any of their existing layouts.
It also provides lander dashboard for comparative analysis.
IonInteractive: – IonInteractive provides a very simple and easy to use interface.
You do not require any technical skills to use it.
You can launch and test microsites as well with this tool.
Pagewiz: – This all-in-one landing page creation tool provides an efficient
and quick way to design and build landing pages.
You can conveniently manage your leads.
Thanks
The TIB Team