In today's era, iPad\iPhone apps or applications have replaced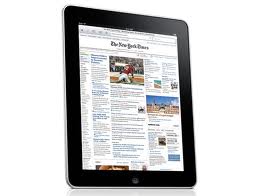 the PC based applications on your  laptop or notebook.
With this in mind we have collected some
of the best iPad Apps for you.
Here they are in no particular order:-
MightyMeeting: – This tool will allow you broadcast or share your presentations,
drawings, etc, directly from your iPad. You can also use AirPlay to display content
wirelessly on a big screen and start an online meeting.
Keynote: – This is very effective and powerful presentation app designed for
a mobile device. It also enables you to view charts and reports and share them in meetings.
SugarSync :- You can instantly access cloud-synced files, photos and music from
all your computers and devices with SugarSync.
Numbers: – This innovative spreadsheet app helps you to enter data and explore
results with steppers, sliders pop-ups, and intelligent keyboards.
iThoughtsHD:- Plan your projects and organize tasks using the ThoughtsHD mind mapping app.
Penultimate:- Penultimate is a handwriting app for the iPad. It enables you to take notes,
keep sketches, and share your next breakthrough business idea, be it at the office or at home.
Pages: – This word processing app enables you to creates, edit, and view documents
wherever you are. It is exclusively designed for your iPad, iPhone, and iPod touch.
Instaviz: – With Instaviz, you can sketch rough shapes and lines and it magically
turns them into beautifully laid-out diagrams.
Analytics HD: – If you want to see charts and reports in appealing formats and share
them in a meeting, this is the tool for you.
Priority Matrix: – You can manage your to do items, lists, ideas, project, plans,
and activities in the way you want them to. This is very effective task
management app designed for busy people.
We hope you find these tools of value
Thanks
The TIB Team