There is no doubt that cloud technology has the ability to
bring lots of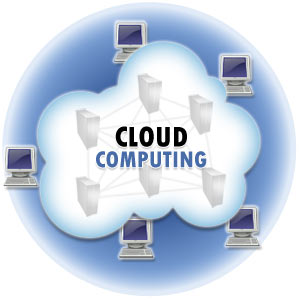 positives to a business of any size and could
make real differences in the way a business operates.
There is the possibility of increased productivity and more
efficient processes. Like anything though, nothing is perfect and cloud
technology should be considered in a measured and informed way.
Certain aspects of cloud technology
may transform your business practices for the better
but if you are thinking of moving all of your
business over to the cloud then it is good to know
your way around it first and what it could do for you.
Should you transfer all of your business to the cloud?
The first rule of thumb is to try it out first. There is little need
to move all of your data and systems over to the cloud all in
one go and it would make far more sense just to transfer
one aspect of your business first and see how it goes from
there.  For instance, you may wish to sync some of your
accounting  systems so that your accountants can access
your information  from their own location which would
negate the need for them to visit your office or for
you to visit theirs. You could set up  an online payment
system for your customers so that you can
streamline payments.
Is increased flexibility a good thing?
You may be tempted to suddenly move all of your systems to
the cloud and allow your staff to work remotely in the hope
that they will achieve more and be happy about the changes,
but this would be a big change and one which you would have little control over. Whilst many would suggest that a flexible workforce is a happier, more productive workforce, there are others who would warn businesses against providing too much freedom of movement in order that they are still able to observe their employees working practices and ensure that they are committing to their hours.
Can cloud technology make information sharing more efficient?
It may be the case that you are already using cloud technology without even realising it. There are lots of tools that allow information systems to be shared via the internet so that different businesses can access information simultaneously. Applications like Dropbox are becoming increasingly popular and allow businesses to upload and download content from a site that they each can access. This means that there is no need to continuously request information to be sent via email. Each party can simply logon to Dropbox and obtain the information that they need.
Is cloud technology easy to use?
Cloud technology is essentially the ability to store information so that it is accessible through the internet. This means money, time, and even space savings could be made for any business that choses to use the cloud. The degree to which you decide to use the cloud is entirely up to you and will depend on what your requirements are. The one key benefit to be had is that the cloud is cheap and easy to use. It will automatically back up anything that you sync with it so your information and data is completely secured.