There are many advantages to installing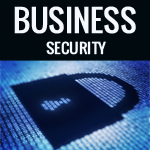 perimeter protection and fencing around
your business.
Adding secure protection around your business
will create privacy, boost appearance of
your property and increase security.
Perimeter protection and fencing is vital for maintaining the
privacy of a business. Privacy is important to every business,
but there may be certain locations that need
a higher level of privacy. No matter your location, installing a privacy fence
around your perimeter will be beneficial.
How the public views your business is important and so keeping the physical appearance
of the property maintained is a priority. Many business owners choose to have a fence installed to
increase their "curb appeal." One type of fencing that is popular due to its visually appealing nature
is steel fencing. Steel fencing is more durable than aluminum fencing and it is also more attractive.
Having a welcoming appearance surrounding your facility will increase your business' appeal.
The main reason for installing perimeter protection and fencing around your business is increased security.
The top security fencing that is used are the chain-link and aluminum styles.
Having security within your building is important, but so is safely securing the perimeter
around your facility. The fencing you choose to install is dependent upon the level of security
your facility requires. Barbed wire fencing is designed to prevent all trespassing while a
chain link fence is lower in cost and less of a safety hazard to trespassers.
Perimeter protection is a combination of key security elements needed to keep your company protected.
With full perimeter protection, you are notified as quickly as possible if there is any
type of intruder on the premises. Instead of being notified once an intruder has entered your
building, you are notified as soon as they move onto the property. Perimeter security includes
putting up fencing, enclosing parking garages, installing entrance gates, intruder alarms,
mantraps, entry systems, surveillance systems and alarm systems.
Another way to ensure your perimeter is safe is by installing security gates.
There are various types of security gates including Swing Gates, Slide Gates, Barrier Arm Gates
and Vertical Lift Gates. Your choice of security gate will depend on the type
of traffic you have entering your facility.
If you have only pedestrian foot traffic then you may consider a Swing Gate while if you have a high
volume of vehicular traffic, you may choose to install a Vertical Lift Gate or a Barrier Arm Gate.
Surveillance systems are used to monitor behavior within a certain area and can
be used in a variety of settings. Being able to detect potential danger or harmful
activity is the main purpose of installing surveillance systems.
Discuss with security professionals different surveillance system options such
as the Analog Camera System, Audio Recording Devices and Daycare Camera Systems.
About All Secured:
For over 25 years, All Secured Security Systems has been the leading security provider in the Columbus,
OH area. Our technicians are specifically trained to help you choose exactly the perimeter protection
program and fencing that is right for you.