At Technology in Business, our mission statement is to find information on the best and most productive technologies that can be used for any modern business.
To this end we have sourced and curated the most up to date articles and video content that will help you and your business stay in touch with all the latest technology.
We understand that as a busy business owner you need to find advice and tips on the areas of technology that will impact your business. A lot of business people don't have access to an
in house IT professional and trawling the internet can be a time consuming task.
So we created Technology in Business to source and curate the content we think you will need and use in your daily business.
Technology Content – Curated and Organised
In Technology in Business we have curated, grouped and organised this content into categories that can be relevant to your business. You can pick a category that might focus on your industry or service or just look up general technology news to stay up to date on the latest technology advances and developments.
Some of these categories include:
Technology News
Business Technology
Food Technology
Car Technology
Home technology
Mobile business
Plus many more.
Contact Us
If you would like to contact us you can see our details and complete an online form by clicking here.
Thanks the TIB Team
Technology in Business is a corporate brand dedicated to Promoting
greater use of technology in Business. Technological advances in
the past few decades have greatly increased the competitive nature of business,
our aim is to continue this trend by providing you with the latest
information and best technologies available today.
Our Services include:
In any business the monitoring and protection of your main business
assets is a key element to your success. We have an extensive range of
asset management systems and solutions that use the latest
technologies for you to choose from.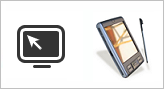 We can offer you the latest technology systems including cloud
based solutions to enhance your day to day activities of
information management and storage.
We offer a full range of business sales and marketing support services
including website design and upgrades, e-commerce solutions,
branding and print as well a promotional merchandise.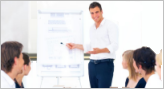 If you are looking to train your staff in the latest applications
then we offer you a range of Business training
options including Online training courses.