Through these tough times it has never been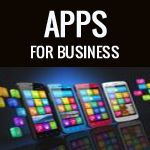 as an important to keep a tight rein on your
business finances.
With this in mind we have assembled a list of
great online Apps and resources to assist
you with this important task.


Outright
Outright automates your small-business accounting tasks by pulling all of your accounts into one place and organizing them in a smart way. No more deciphering confusing reports or weeding through data you don't care about. In seconds, you can see how your business is doing with Outright's simple yet powerful quick-view charts and graphs.
Blinksale
Blinksale is perfect for anyone who needs to invoice clients for services or products sold. Blinksale is an excellent choice for attorneys, accountants, designers, IT professionals, software developers, journalists, contractors, engineers, architects, videographers, and more. Basically, if you need to send invoices, Blinksale can work for you.
The Invoice Machine
The Invoice Machine takes a new clever approach to online invoicing. It's beautiful and simple-to-use interface makes producing professional looking invoices a very pleasant experience. The Invoice Machine is ideal for freelancers and businesses who want an easy way to manage, create and send their invoices. It's great for anyone who has a service or product to sell.
Pulse
Pulse empowers you to make decisions. While other accounting tools let you track your financials, they don't give you the ability to make the tough day to day decisions that happen when running a small business. With Pulse, you can know when to hire that new staff person or make that big new expenditure. You can know when to take a project or even turn one down. With Pulse, you're in control.
QuoteBase
Create effective and beautiful price quotes. It takes seconds to create quotes. Choose a customer; add docs and collaborators and you're done. Invite your team members to help you prepare the quote and get it done faster. Stay on top of all your estimates and quotes. Never forget to prepare a quote again. Customize the final PDF and add your own company logo to support your brand. will produce a beautiful PDF for you. It supports multiple currencies so you can have the prices in your own currency. Don't lose the quotes you're done with. Simply archive them for later reference.
FreeAgent
Accounting software simplified. Freelancers, contractors and consultants Spend more time running your business and less time worrying about the boring accounts.
Small businesses and partnerships Get back in control of your company accounts by seeing the bigger financial picture. the time saving. In 2011 FreeAgent and won the overall award for Software Vendor of the Year
Simply Invoices
Great Looking Invoices in Minutes. Simply Invoices is the easiest way to create invoices from the time you've logged in your Harvest project.  If you're looking for a quick and easy way to invoice your Basecamp time, Simply Invoices is worth a look.
Xero
See your cashflow in real-time with online accounting, invoicing, billing & banking.
Run your business and access your accounts from work, home or on the go. Invite others to view your accounts and provide valuable real-time advice. Your data is completely secure even if your computer is lost or stolen.
inDinero
inDinero is the easiest way for businesses to manage their money. By downloading data from all your financial accounts, we can help you plan and budget your money in a better way. Once you enter your account information into inDinero, we will fetch all of your bank statements and organize your transactions into different categories. We then update your budgets and provide you with an easy-to-use financial dashboard.
Invoicera
Manage all your invoices in a snapshot and keep a track of payments from your clients, all at one place. Offer your clients multiple payment options with some of the most popular & widely used payment gateways integrated
We hope you find these resources of use..
The TIB team.