When it comes to managing your workflow and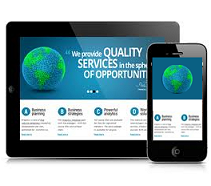 various business projects you are looking for
a practical affordable cloud based service to
assist in this task.
We have listed below 5 cloud based apps that will help us in this area:
Clarizen
Clarizen project management app provides one location to manage your ongoing projects.
You can handle resources, budgets, timesheets etc. This app facilitates real-time collaboration
within a team allowing them manage their daily tasks. The app also integrates with Salesforce.
AtTask
AtTask is a very powerful project management tool that specialises in full cycle work management
in Marketing, Healthcare and IT companies.  AtTask handles centralised request
management for key decision making, customisable dashboards, portfolio
and resource management, document sharing, work assignment and full reporting system.
Mavenlink
Mavenlink is not only a project management tool but also incorporates a lot
of day to day business management apps. You can manage your project,
assign tasks, communicate and collaborate, store files and integrate with
other business apps. It offers a free version and a paid pro
version offering the extra financial management tools.
ProjectPlace
Projectplace is Europe's leading, social, project-collaboration software.
This cloud based service is used by many high profile companies in their
daily work and project management. Projectplace is a secure multi-language
SaaS solution, which means that you can access all project
information from anywhere, at any time.
Leankit
Leankit uses Kanban style boards which look like cards on a whiteboard.
Each card can record information on work items or projects.
The face of each card can have various details and can be colour coded.
Cards can be moved or assigned to individuals or teams or lanes as
defined for the type of business. There is a freemium and subscription model offered.
We hope you find these applications of value
Thanks the TIB Team