In business timely and effective management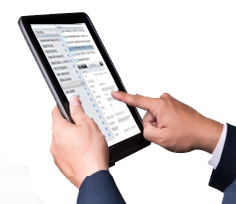 of finances is a key element to your success.
Whether its invoicing, accounts payable/receivable, banking
or financial reporting, to help in this area we have 5 financial
accounting and booking apps listed below.
These include pay per use and free software models.
Freeagent –
This cloud accounting system is geared towards the bookkeeping of small
business and self employed. It can handle many areas including sending
estimates/proposals, time tracking, expense management, profit and loss statements,
balance sheet and sales taxes.There is a mobile app available for ipad and iphone.
Xero – 
An online accounting and bookkeeping package that meets the day to day needs of small business.
Xero includes bank balance reporting, sales invoicing, accounts receivable and payable.
The system also allow you import your bank transactions.
FinancialForce Accounting – 
FinancialForce Accounting is the no 1 accounting app found on the Salesforce platform.
This cloud based financial management app contains several elements each covering a
key area of financial administration. A huge advantage of this app is the full integration
with Saleforce.com CRM and other Force.com applications where creating an invoice is easily automated.
Intacct – 
This cloud accounting application is endorsed by the AICPA and can be used by organisations
of varying size from sole traders to public companies. It has many modules contained
within including General ledger accounting, Billing and invoicing, accounts payable and
receivable and financial reporting. It also fully integrates with Salesforce CRM.
Wave Apps – 
Free small business accounting software that includes apps for handling Invoicing,
Accounting, Payroll, Payments and Personal finance.
We hope you find these applications of value
Thanks the TIB Team