We have assembled a list of great tech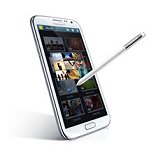 resources to help you in managing
your business.
Documents
Businesses require a lot of documents – response letters,
marketing letters, liability statements, but
not all businesses have the funds to employ
a fulltime secretary.
Web based services with letter and policy templates to keep
your business current and build good customer and
supplier relationships are readily available.
1. Disclosure Policy Generator
Through a series of questions, Disclosure Policy Generator assists you create a disclosure statement
for your website business or blog. The U. S. Federal Trade Commission recommends and, in some
cases, requires a disclosure for anyone earning money on the Internet utilizing affiliates and referrals.
Disclosure Policy Generator is a free service without required sign-up. Once designed, your disclosure
statement can be copied and pasted to your web site.
www.disclosurepolicy.org/generator/generate_policy
2. Gazhoo
A slightly different twist on document templates, Gazhoo provides an online store to buy and
sell  templates, documents, legal forms, essays, research, etc., which are uploaded by suppliers.
Unlike a customary transaction, these items can be sold repeatedly. All file formats are accepted
for posting and selling. Gazhoo houses a broad library of files which are organized in categories to
make them easily accessible – finance, presentations, legal, healthcare, business, etc. Registration
is required to buy or sell. Most templates have a fee attached but a few are free. Gazhoo receives a
30% fee for managing the transactions. Payments can be made by PayPal or credit card.
www.gazhoo.com
3. SampleWords
The web based, SampleWords, boasts a broad list of sample business documents  – spreadsheets,
planners, letters, forms, calendars, etc. All can be printed in Microsoft Word and Excel or Adobe
PDF. Each format sample details its purpose to help you choose. SampleWords makes life easier
when searching for a particular template since they file by logical words like calendar, resume,
and letter; then subdivides the file with usage categories like accounting, sales, and office. And,
if that isn't easy enough, SampleWords has templates in Word and Excel with easy access on the
site's sidebar. Here are a few examples of category specific templates:
General business: spreadsheets to organize bills, budgets, and banking
Accounting: credit forms and expense sheets
Human resources: employee documents like applications and required forms
If you need to run a template idea past a committee or the higher-ups, you can print them plus
calendar ideas and invitation previews.  Free.
www.samplewords.com
4. Letterhead Creator
Letterhead Creator, a web based letter designer walks you through their easy process to create your
unique letterhead for business or personal use. With choices of templates, colors, backgrounds, fonts,
and logos, Letterhead Creator will help you quickly design and print your new letterhead. The completed
file can be downloaded to your computer or you can print from their website. Free.
www.bizcardcreator.com/free_letterhead_creator.htm
5. Collection of Free Business Forms and Templates
Collection of Free Business Forms and Templates (CFBFT) boasts over 500 templates and business
forms on its site. Files are available in Word and Excel. Easy to navigate, the site is organized by
categories. New additions and most popular forms and templates are easy to find. Users can upload
new, free templates or  business forms that aren't on the site. No site registration is required.  Free.
www.freebusinessformsandtemplates.com
6. Bureau of Communication (BOC)
By filing out one of the Bureau of Communication forms, you tell the web based service what type of
letter to generate for you. These include letters of complaint, invitation, apology, gratitude, thank you,
and acknowledgement to name a few. Sending them what you want to achieve with the letter and some
of basic information assist BOC to create a letter that meets your needs.
An innovative company, BOC will soon add more forms to their popular website to include opinion
sharing,  feedback, wishes, and (Cyrano de Bergerac would be happy to know) romantic intent letters.
Letters can be stamp designated with choices from past due, please destroy, private, confidential, etc.
Neither registration nor personal information is required.  Free.
www.bureauofcommunication.com
7. DocStoc
A convenient and free storehouse for more than 60,000 forms and templates, DocStoc is a community
of  people and businesses requiring quality documents. Files are organized – education, finance, business,
legal, and creative categories. Most recent, highest rated, most viewed, and most downloaded categories
are included, expediting browsing. A few of its many features include:
Bookmark and store documents online
Download documents to your computer
Upload (can be for private or public use), find, download, store and share options
Tag, comment, and rate documents
Supports .doc, .pdf, .xls, .ppt, .txt files
Download public documents
Assist with research for a document
View user profiles
Embed documents to your website or blog
Unlimited document storage
8. Wufoo
Web based, Wufoo takes the pain out of creating HTML forms. Functions to collect and analyze data
from the forms you design are included. Online surveys, contact forms, and attendance sheets help
you collect feedback from clients, calculate ticket sales or RSVPs for an event, and accept payments
online. With over eighty (80) templates, Wufoo guides you through their Theme Builder to create one
-of-a-kind forms with their drag-and-drop interface. Colors, backgrounds, and fonts are all adjustable.
Your forms can be embedded on your blog or website and integrated with your email. Tracking
feedback to your forms is accessible with RSS feeds.  Fees range from free to $199 per month based
on subscription choices.
http://www.wufoo.com/
9. Vertex42
Designed to improve time management, get a handle on company finances, and enrich company
productivity, Vertex42 has templates easily downloaded. Their collection of calendar and Excel
templates plus finance calculators are all designed with improved productivity in mind. Educational
materials, which can be downloaded, assist employers and employees obtain new skills to manage
their time more efficiently. Excel templates include loan calculators, timesheets, and budget
spreadsheets. Free calculators, templates, and calendars are available. Spreadsheets with a
Commercial Use License have a fee for businesses attached .
www.vertex42.com
10. Doculicious
Designed for web based form completion, Doculicious assists you to create forms to be embedded
on your website. Forms can be created using the system's form builder or by customizing one of
the stored templates. Your web customers and visitors can complete the forms directly into your
website. You are notified automatically each time a form is completed. The form is archived in your
private Doculicious account. The completed forms are downloaded into PDF format to the person
that filled it in. Only one of the twenty (20) PDFs that can be created and stored can be active at a
time. Tools to manage completed forms  are part of the package, including exporting data as CSV
and PDF files. Services are free for twenty (20) or less PDFs.  Fifty (50) or less monthly active
form submissions are free. The premium account includes additional options and comes with
a fee.  www.doculicious.com
11. Formsite
Formsite is an online HTML form maker with 100 templates to choose from to get you started
building the embedded forms your business needs. Housing a variety of professional forms,
which includes forms to expedite payments, the online Formsite makes things easier for you.
Among others, the templates include forms for orders, events, registrations, marketing, and
surveys. Drag-and-drop technology speeds up the creative process letting you customize
your form options.  You can build a form that integrates with payment plans such as major
credit cards, PayPal, SalesForce, Google Checkout, and Authorize.Net.
When your form is completed and published, Formsite lets you choose from an extensive list
of tools to collect and analyze data. Data can be downloaded and shared. Graphics are available
for data collation. Formsite includes anti-captcha and offers free and paid accounts. With the
free option, you can build five (5) forms with fifty (50) items in each and 100 monthly submissions.
The Pro option offers mass email, scheduling of data exports, and removes the limits on the
number of forms, items, and submissions.
www.formsite.com
12. Re-Print.Me
Re-Print.Me is all about reducing wasted paper and saving the environment. Their product also
saves your money by putting all those printed-on-one-side-only pieces of paper in your trash
or recycle bin to good use. Re-Print.Me is a web based service that offers you both weekly and
monthly calendars to be printed in PDF format – calendars that are printed on the back of those
–one side-only pages.
www.re-print.me