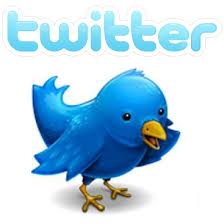 We think that Twitter is a great networking tool for business, so we have collected
10 online Twitter Tools that will help you to effectively manage, build, and
measure your activities on this important Business Networking Service.
Here are the apps in no particular Order
1: Monitter: -With this tool, you can select a specific location & find out what's
going on in that particular part of the world.  You can also monitor three keywords
from your area.  With this tool you can find targeted users in your area.
2: Twitter Counter: – This tool presents a graphical representation of how many
followers you have. It also shows how many followers have increased or
decreased over a certain period of time.
3: Twitalyzer: – This analytical tool covers the engagement, impact and
your influence on Twitter. You can target your tweets better with Twitalyzer.
4: Tweet Grid: -Tweet gird helps you to monitor many keywords at the same time.
This has been called an enhanced version of Monitter.
5: Twileshare: – This is quick and simple to use tool that facilitates the uploading of your
documents (PDF's and images). You can share these documents with your followers and
also see how many people have viewed them.
6: Twellow: – If you want to be found more easily or if you want to gain more followers,
this is the tool for you. You can choose to be listed in their directory, and then can search
by category and view how you rank in your category.
7: Tweetbeep: – Tweetbeep is very simple Google alerts for twitters.
Tweet beeps help you to send emails to people who are talking about your business.
8: Followerwonk :- Followerwonk does a comparative analysis of your
Twitter account activity with up to 3 other users. This will help you to maximize your Twitter growth.
9: TwentyFeet:-This new Twitter monitoring tool aggregate your social progress across
various social sites like Twitter, Facebook, and YouTube etc. This is very effective in judging
the efficiency of one social site for your business relative to another.
10: Cotweet: – Cotweet helps you to schedule your tweets and manage them accordingly.
This is very useful and time saving tool for all the businesses.
We hope you find these twitter tools of value.
Thanks
The TIB Team