SEO or search engine optimisation is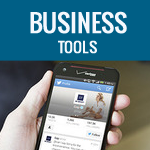 very important for the Online advancement
of any business. Today , effective
SEO has become crucial in helping raise
the profile of your product\services online.
In this context, we have collected some of
the best SEO tools available Online today.
Here they are in no particular order:-
SEOmoz :- Seomoz is one of the most effective tools available
to help you find important backlinks. It has features to track rankings
and analyze your social media followers. You can also compare backlinks
across multiple URLS with the help of this tool.
Advanced Web Ranking: – This tool helps you to effectively manage and
track your search engine rankings over time. You can manage
every aspect of SEO with this tool.
Raven Tools: – With the help of this tool you can get a comprehensive report drawn from multiple sources like Google Analytics, Google Adwords etc.
iBusiness Promoter:-  This is one of the Search engine submission tool that actually make
sure that the search engines know about your site. This is one of the excellent tools to help
you get high quality links to your site.
SEMRush: – SEMRush enables you to determine exactly how triumphant a given keyword is for a particular domain, and see the value of organic traffic to specific landing pages.
Web CEO: – This tool Integrates with Google Analytics and Compete to view in-depth reports.
This tool analyzes the sites linking to your site and track progress over time.
WordTracker: – Worktracker help you to find suitable short and long tail keywords without
putting much effort. Based on popularity, authority and relevance, Link builder helps
you to find your best link prospectus.
Searchmetrics SEO Software: – Searchmetics is a Corporate SEO solutions equipped for
project work and powerful analysis. It performs keyword base market analysis to provide remarkable results.
SEO PowerSuite: – SEO PowerSuite comes with an SEO package that combines functions
like rank tracking, and link building and site auditing. It helps you to know what your competitors
are doing and keeps you ahead of the game.
WebPosition: – It is one the simple and easy tool that generates great looking reports at the
click of a button. You can also do side by side comparison of your competitors' pages with your own.
We hope you find these tools of value
Thanks
The TIB Team