There are many website development tools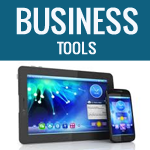 available in the marketplace but there are
some that just stand out from the crowd.
We have collected 10 of the best website development tools
for you that will help you improve your productivity.
Here they are in no particular order:-
1: CodePen: – Codepen is all about inspiration, education, and sharing.
This is a platform where people can show their skill sets and share their projects.
2: Notepad++ :- This tool help you in editing HTML files as well as files containing
other programming languages. It is worth checking out this tool.
3: Dash: – Dash provides amazing Integration Plugins and Resources.
It gives you instant offline access to 80+ API documentation sets.
4: Offline Explorer: – With offline explorer you can browse, search, or perform
other operations on downloaded sites using a clear and convenient user interface.
5: Emmet:-Emmet is very essential tool for web developers.
This plugin greatly improves HTML & CSS workflow.
6: HTML Converter: – This tool helps you to convert basic HTML code into PHO
and JavaScript codes. You just need to simply copy your HTML code to the
text box and then click the appropriate conversion button.
7: Less Framework 4:- This tool is actually a CSS grid
system for designing good web­sites.
8: CodeVisually: – CodeVisually is a high quality, professional and a genuinely
resourceful tool.  It is a tool that actually offers a simple method to
find the resource you need and fast.
9: GuideGuide: – With GuideGuide you don't have to pixel accurate columns,
midpoints or rows. Frequently used guide sets can be saved for repeat use.
10: Panic Coda: – Panic Coda is shareware web development application that
helps you to develop websites and improve your team's workflow.
We hope you find these tools of value
Thanks
The TIB Team